A couple of months since I last wrote… sorry. It has been a really busy period moving back to Spain and keeping up with fieldwork, conferences and so on. Luckily, right now I am on 'holidays' for a month and will be able to focus and order things a little bit. Anyway, I wanted to use this post to greet the holidays and wish you all a great coming year.
I left you in Preveza, late October, while doing fieldwork in Nikopolis. Since then, I have spoken in like eight venues, mostly about the project, and I have done some further fieldwork in Albania, France and Spain. Oh… and I have been twice to London for CHAT and TAG. But probably my biggest success has been finishing the Athens Marthon before coming back. I cannot believe I just abandoned the blog, but the little time I had in between trips and work I really wanted to rest. Hope you can understand me.
Anyway, here we are now, and is time to sum up a bit. Albania was a great experience, specially cause I was not alone and it helps to survive loneliness. I have to say that besides the precarity, I had a positive image of the situation there, although the model is far from perfect. Is probably the most similar to Spain [I am thinking about regions like Cantabria] and there is a huge potential to improve the practice and display. The second international trip was to Paris, in the middle of the strike. Besides walking a lot, my main conclusion is that Inrap is still a mirror, but France is far from perfect, specially in certain sectors. Anyway, there are several details that remain of great value for the project and I am sure a second visit to the South will help understand a bit better daily work, as Paris is not a very 'archaeological' city.
While in Spain, I had to go back to Santiago to start the third phase [second really… the return] of my contract. However the next months are going to continue being difficult, with most of the time out for fieldwork. Every day that passes I am a bit more scared about the volume of data I am collecting. Good and challenging at the same time.
But I did not want to leave you with the caramel of the fieldwork in Greece. Thessaloniki [Rotonda] and Preveza [Nikopolis] have been a great complement for work in Archaia Messene. If the latter was a great example overall, with a huge impact in the vecinity and very possitive comments from everybody I spoke to, these two other case studies are very different in very different ways. I already got a glimpse of the situation when I first visited Rotonda, but it is mainly like a ghost monument in the middle of the city. It has resources, a competent management, but there is something that makes it invisible and I am not sure yet what it is.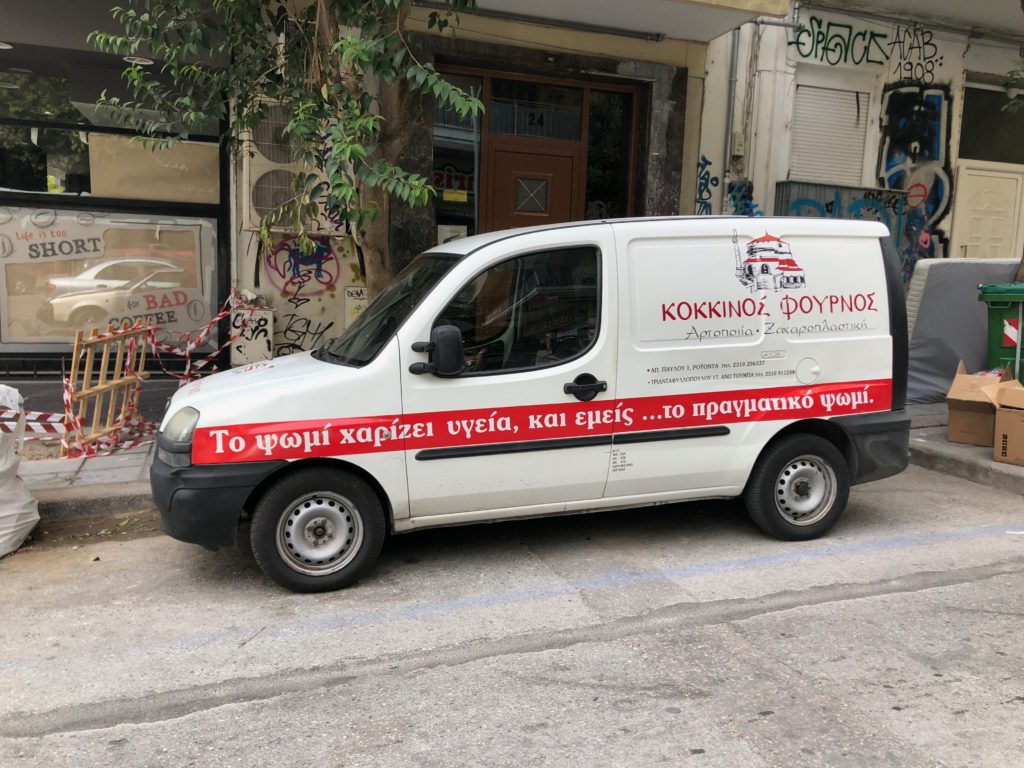 Nikopolis, on the other hand, is a site of huge proportions [it is a whole city] that has overcome the first conflicts with the local communities and is now struggling to raise in a moment when resources are scarce for management but still good for excavation. Under the shadow of Kassope in terms of interest for locals [after all, it is just a Roman city that ended the wealth of the Greeks in the region], a semi abandoned resort nearby is maybe the metaphore of the site… Great but still not successful. Now, how can we measure the success? For the resort is easy, but for a site that is daily crossed by hundreds if not thousands of drivers from the region and beyond and taking into account the difficulties of managing such a compound, maybe the situation is not bad at all.
I do not want to take more time, as details will be coming shortly in publications and talks. See you in 2020.
*AND let me reccomend you to visit the Roman villa of Noheda, in Cuenca, Spain. Such a beautiful project and great site needs to be advertised. See more here. [is the cover image… now in restauration]